New Brunswick, Canada – Forgotten Postcard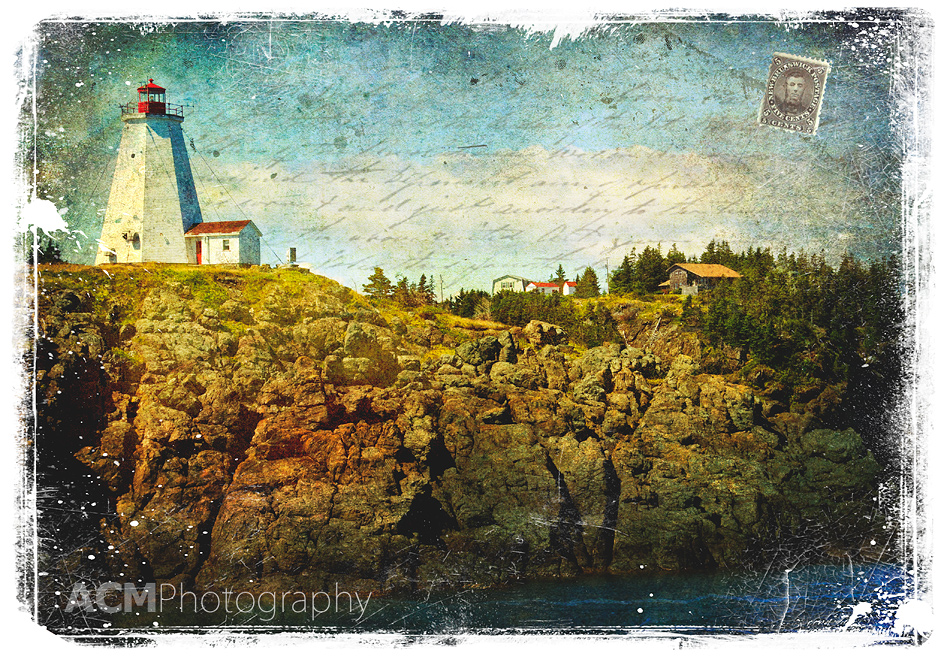 My latest Forgotten Postcard is for those of you who have been asking why I have no digital art work representing Canada. As a Canadian, it's a valid question. Although we visit home once a year, the vast majority of that time is spent with family and friends and I often set work aside, including my camera.
This summer, however, while visiting my parents in my home province of New Brunswick, we took a day trip to the beautiful island of Grand Manan. I took this photograph of Swallowtail Lighthouse from the ferry as we arrived on the island. As it has all of the elements I miss from the East Coast of Canada: rocky coastline, the ocean, lighthouses, I thought it deserved to be commemorated in a work of art that represents home to me.
If you like this piece, don't forget to check out the rest of my Forgotten Postcards Series.