Ghent, Belgium – Forgotten Postcard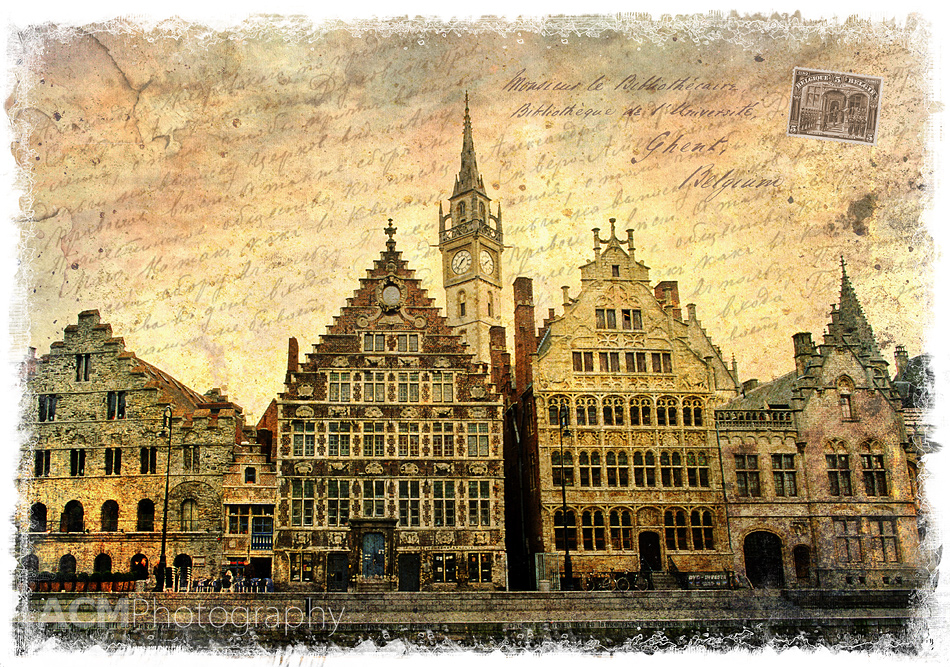 The historic waterfront of Ghent, Belgium is one of Flanders' loveliest waterways. This street, known as De Graslei, borders the Leie River and is a popular spot on a sunny day. The gabled guildhalls seen here portray a typical Flemish style of architecture.  The symmetrical nature of these beautiful buildings inspired this latest work of digital art.
For many more iconic scenes of Belgium and elsewhere, don't forget to check out the rest of my Forgotten Postcards Series.