Cloth Hall – Ypres, Belgium | Forgotten Postcard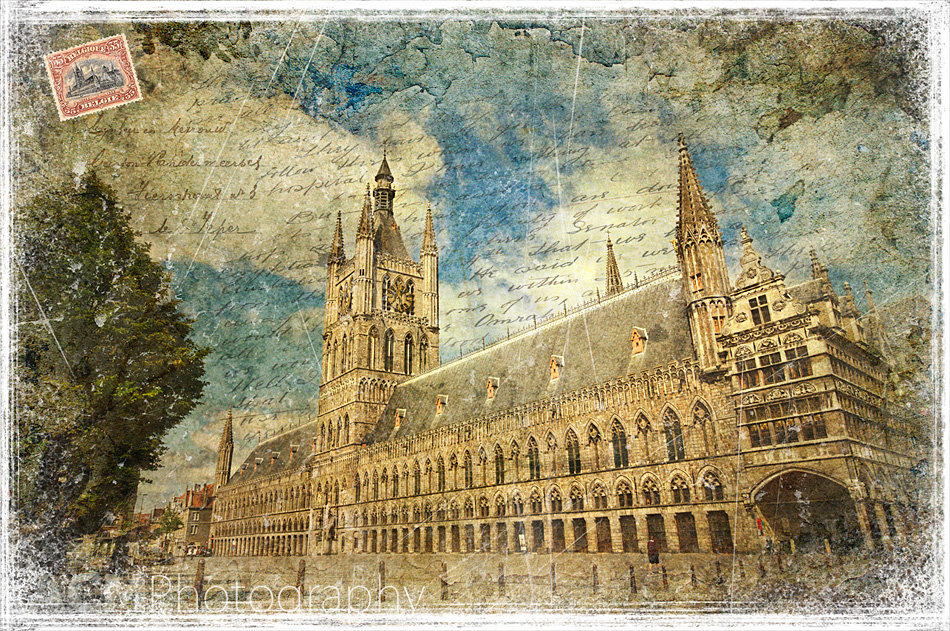 The Cloth Hall (or Lakenhal in Dutch) in Ypres Belgium was a warehouse for the prosperous cloth industry during the Middle Ages. These days, it is the home of the In Flanders Fields WWI Museum.
I decided to create a Forgotten Postcard of this building because many of the real postcards of Ypres past reflect the devastation of WWI. I wanted to focus on the beauty of the architecture and the new-found vibrance and resilience of this lovely Flemish city. I hope you like it.
I'd love to hear your feedback in the comments below. Visit the Forgotten Postcards Galleries to view and purchase prints. To learn more about the series, visit the Forgotten Postcards Overview, or check out the price list for details on sizes and availability.