KU Leuven Library, Belgium | Forgotten Postcard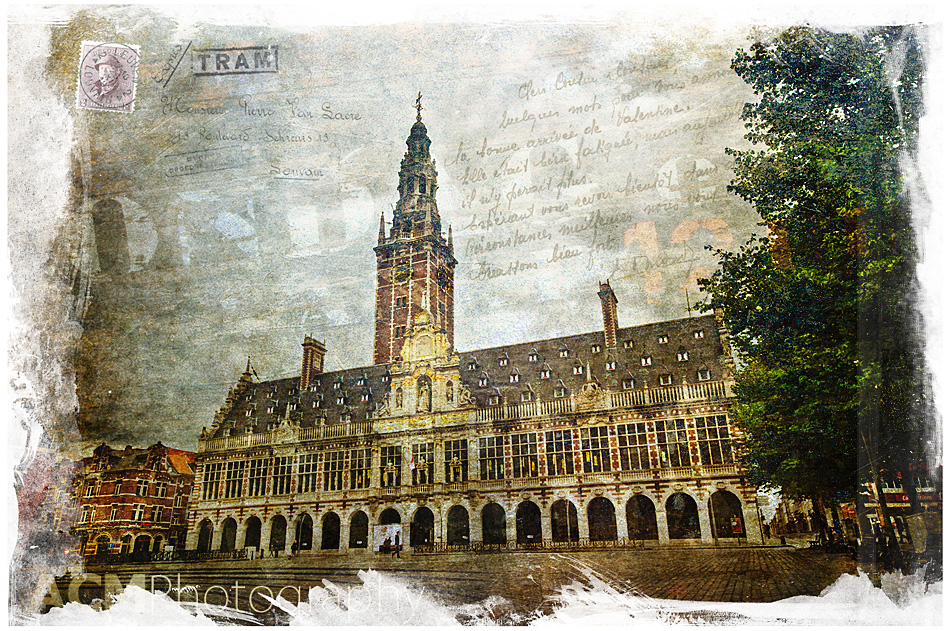 It's been a long time since I've posted any new work, but I've been on the road all summer photographing new locations. Now I'm busy preparing for the next Accessible Art Fair in Brussels this fall and along with launching some brand new work, I've been creating some new Forgotten Postcards.
This digital art collage is the library of the Katholieke Universiteit Leuven (Catholic University of Leuven) or KU Leuven. The library takes pride of place at the head of the Oude Markt (Old Market Square) and is a stunning piece of architecture.
I'd love to hear your feedback in the comments below. Visit the Forgotten Postcards Galleries to view and purchase prints. To learn more about the series, visit the Forgotten Postcards Overview, or check out the price list for details on sizes and availability.