Kerala Backwaters, India – Forgotten Postcard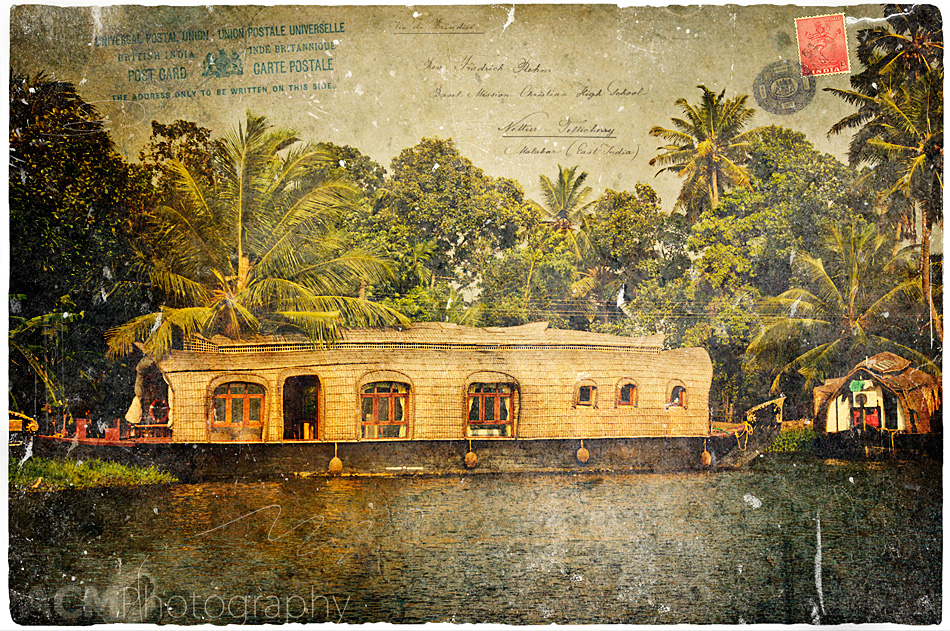 Traditional houseboats called kettuvallams are a big tourist attraction on the Kerala backwaters on the Malabar Coast of India. This scene had the timeless quality I look for when I create my Forgotten Postcards.
I'd love to hear your feedback in the comments below. Visit the Forgotten Postcards Galleries to view and purchase prints. To learn more about the series, visit the Forgotten Postcards Overview, or check out the price list for details on sizes and availability.