Atomium, Brussels, Belgium – Forgotten Postcard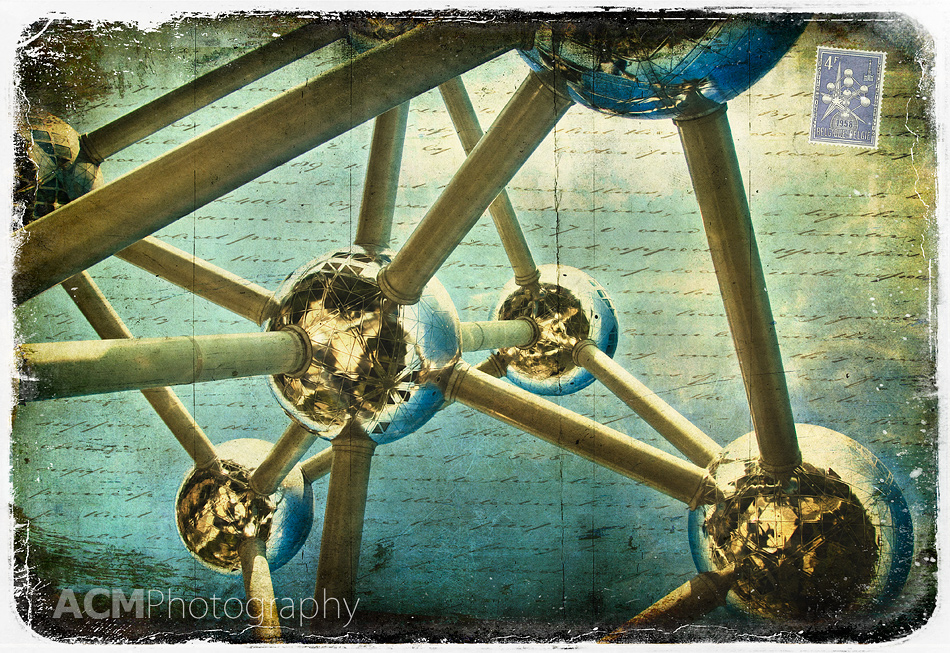 The Atomium is one of Brussels, Belgium's most recognizable, and strange, landmarks. This unique piece of architecture represents an iron crystal magnified 165 billion times. It was built for the World's Fair in 1958 and was only meant to stand for 6 months. The Belgian people liked it so much, they decided to make it a permanent part of the Brussels landscape. Renovations began on the seriously out-dated Atomium in 2004. Now we have a beautifully shiny structure again.
I felt it was high time I paid tribute to this unique landmark in a Forgotten Postcard. The distinct shape of the spheres lends itself nicely to the digital collage technique. I hope you like it!