Krakow, Poland – Forgotten Postcard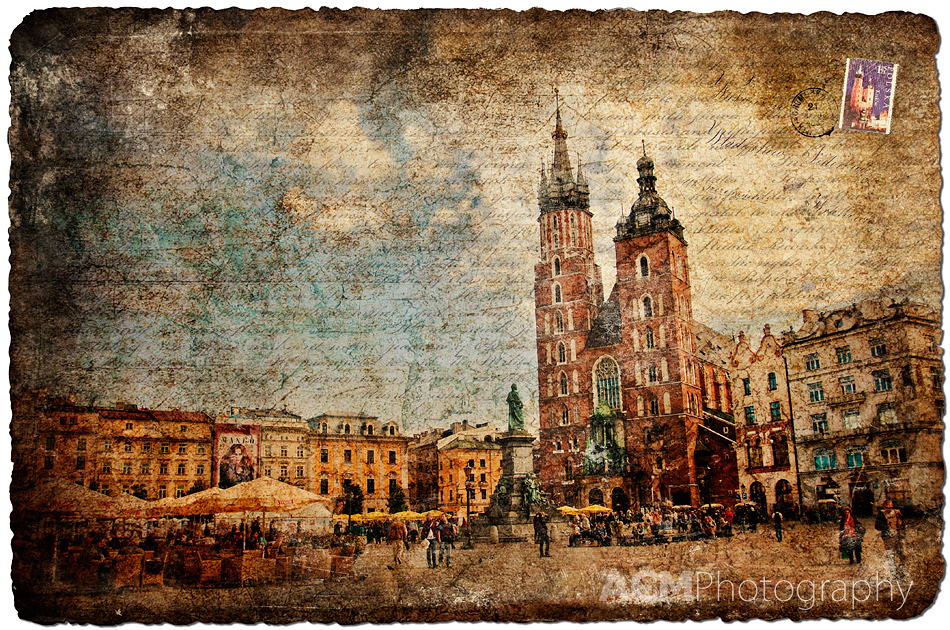 As you may have noticed, I'm hard at work on a new batch of Forgotten Postcards for the upcoming Accessible Art Fair. These are not only works of photographic collage, but also artistic reminders of places I have visited and enjoyed.
This postcard is from a recent visit to Krakow, Poland; a city I fell in love with. This scene is taken from the historic main square – a UNESCO World Heritage Site. In this photo we see the St. Mary's Basilica surrounded by the colourful shops and cafes of Krakow.
I hope you enjoy this photographic collage. If you are interested in a piece of art to commemorate your own favourite location, don't hesitate to contact me.