Het Steen Castle, Antwerp, Belgium – Forgotten Postcard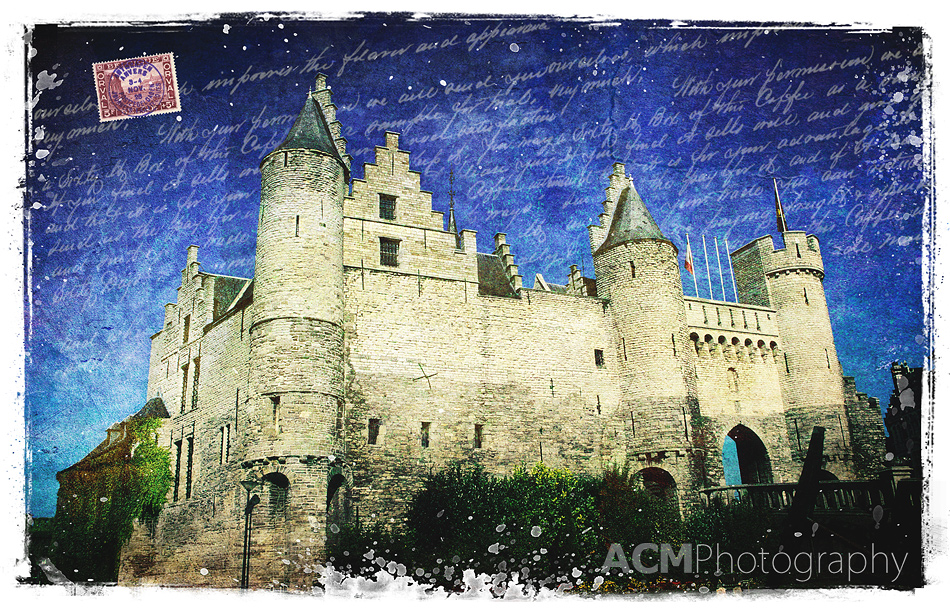 Het Steen (the stone, in Flemish) is a small castle on the bank of the river Schelde in Antwerp, Belgium. This Medieval fortress is open to the public and houses the naval museum. This imposing structure seemed the perfect choice for the Forgotten Postcard treatment. I hope you like it!
For many more iconic scenes of Belgium and elsewhere, don't forget to check out the rest of my Forgotten Postcards Series.