Bruges, Belgium – Forgotten Postcard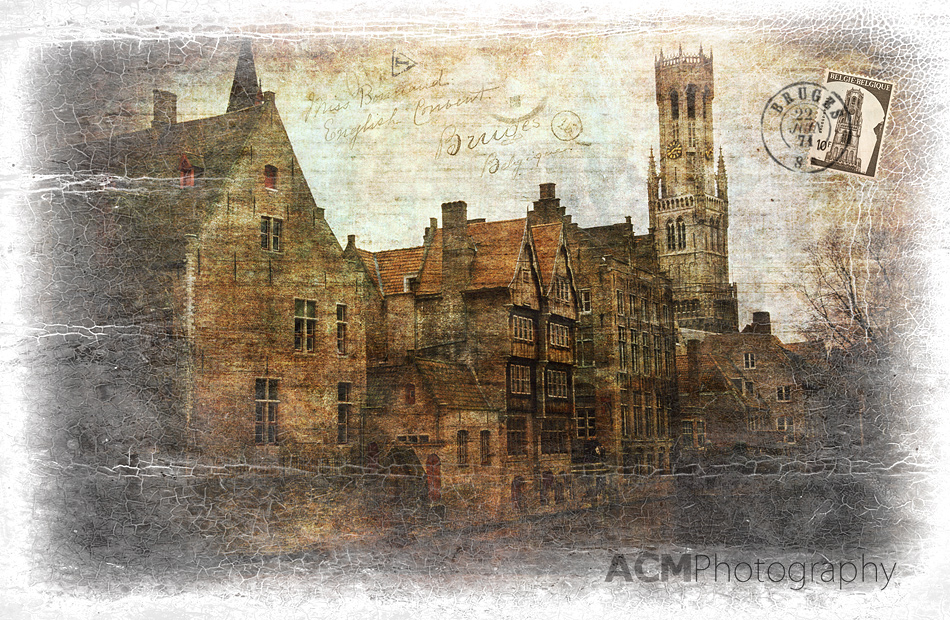 This Forgotten Postcard from Bruges, Belgium is actually several months old. I completed it just before the June Accessible Art Fair. In the hustle before the show I forgot to post it; so here it is.
Bruges (Brugge in Dutch) is a UNESCO World Heritage site and a very popular tourist destination here in Belgium. It is the capital of West Flanders and is known for its picturesque canals.
In this Forgotten Postcard you can see a typical Bruges canal from the Rozenhoedkaai with the Belfry that sits in the Market square in the background.
If you enjoy these works of digital art, check out the rest of the Forgotten Postcards series.