My Stylish and Practical Camera Bag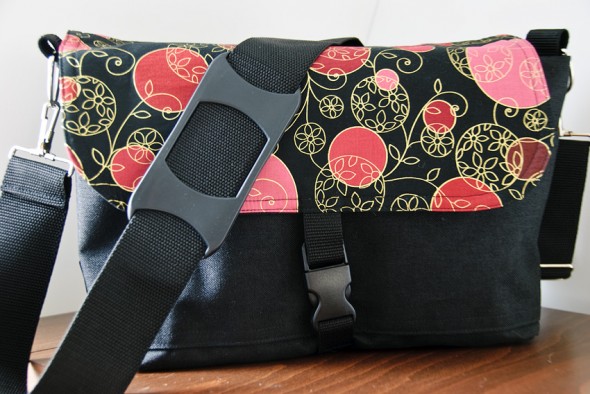 I am now the proud owner of the coolest camera bag on the block.
I've been hunting for a new camera bag for a while now. My current bag, the Lowpro Mini Trekker backpack, has served me well for over 10 years and will continue to be my 'long-haul' camera bag. It holds all of my camera gear, a small net-book computer, a hard drive, batteries, guide books and a couple of emergency rain ponchos with ease. I can even strap my tripod to the outside.
The Mini Trekker works like a charm when I'm hiking around foreign lands, but it is not, shall we say the most beautiful of accessories. When I want to take my camera on a walk around the neighbourhood, to a restaurant or a party, the backpack is a bit of overkill.
My quest to find a new bag had to main goals:
It had to be portable but yet hold enough gear to be practical
It had to not scream "hey steal me! I hold expensive camera gear!"
My new hand-made Nixie camera bag from Wicked Stitch Designs, meets both of those goals with the added benefit of style.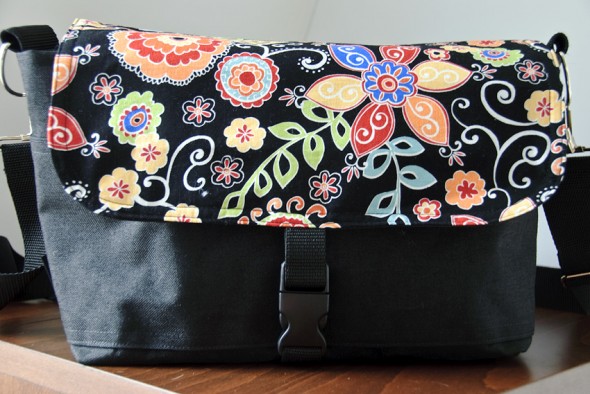 Nixie will hold my camera body with my 18-200mm zoom attached as well as two additional lenses or a lens and flash. It has a zippered back pocket for stashing batteries and memory cards as well as my wallet and typical handbag contents. It seems very durable and well padded and the fabric is water resistant. It has a very long adjustable shoulder strap.
The best feature is the removable custom flaps. You can choose the pattern yourself from literally thousands of fabrics. It took me close to a week to settle on two. (But hey, I can always order more if I get bored of them eventually). Nixie is not only a practical camera bag but it can be a personal fashion statement.
So now I can carry my camera around town and look like I'm carrying a normal handbag. Ladies you can thank me now!
Check out Wicked Stitch Designs on Flikr for more beautiful bags!