Vouliagmeni, Greece – Forgotten Postcard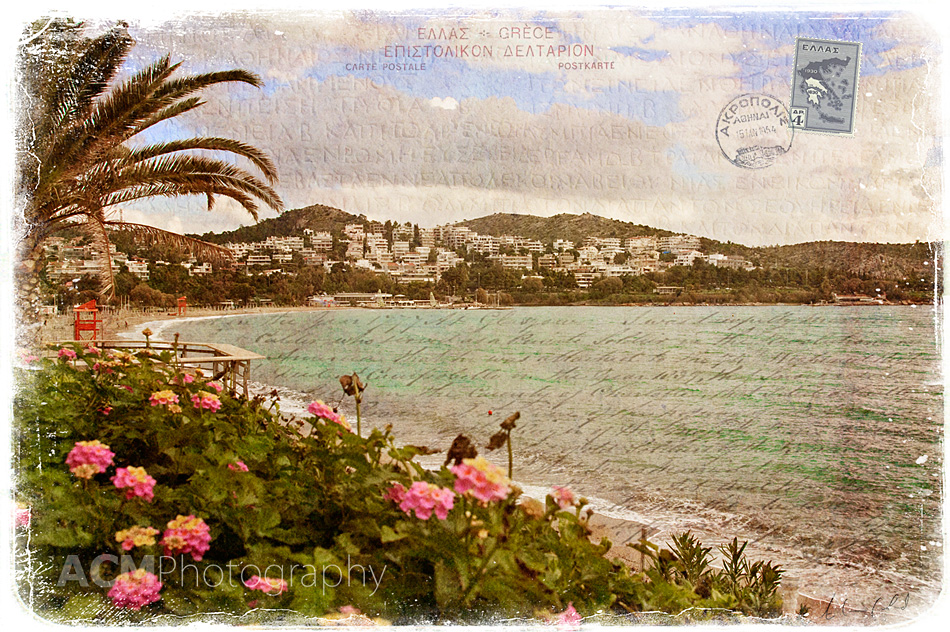 This Forgotten Postcard from our autumn trip to Vouliagmeni, Greece was actually completed as a client commission. The client was planning a wedding, in the area, and found my original image through a google search. She liked the Forgotten Postcard effect and asked if it would be possible to do something similar with the original Vouliagmeni photo.
The client asked for something soft and light and 'wedding-y.' I sent her three final options that also included the wedding couple's names and the date of their big day. This was my favourite of the three.
You can order existing Forgotten Postcards or request a commission using your own favourite travel photo.