Forgotten Postcards Exhibition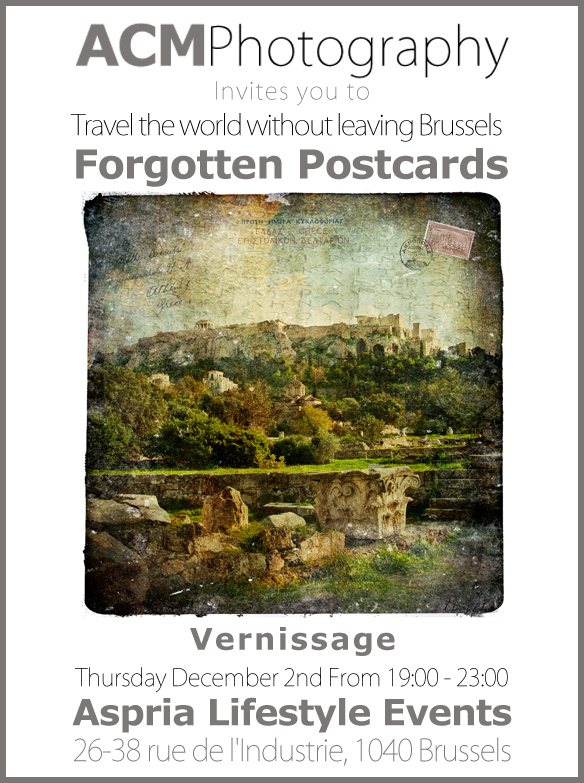 I am very excited to announce the first exhibition of the Forgotten Postcards series. After our success at 3 Accessible Art Fair events, we are now showing at the beautiful Aspria Lifestyle event building in Brussels. I hope you can join us for the vernissage on December 2nd and have a glass of champagne while you enjoy the art.
If you can't make it to the opening, you can still see the show during the opening hours of the Aspria club. If you would like a personal tour, don't hesitate to email me. I live close to the club and if I'm available I'd be more than happy to walk through with you.
In other news, several of the Forgotten Postcards will also be on display, throughout December, at the stunning Brenart Gallery on Ave. Louise. This exhibition is to celebrate the 5th anniversary of the ArtMagna group which ACM Photography was recently asked to join.