Grand Canyon, Arizona – Forgotten Postcard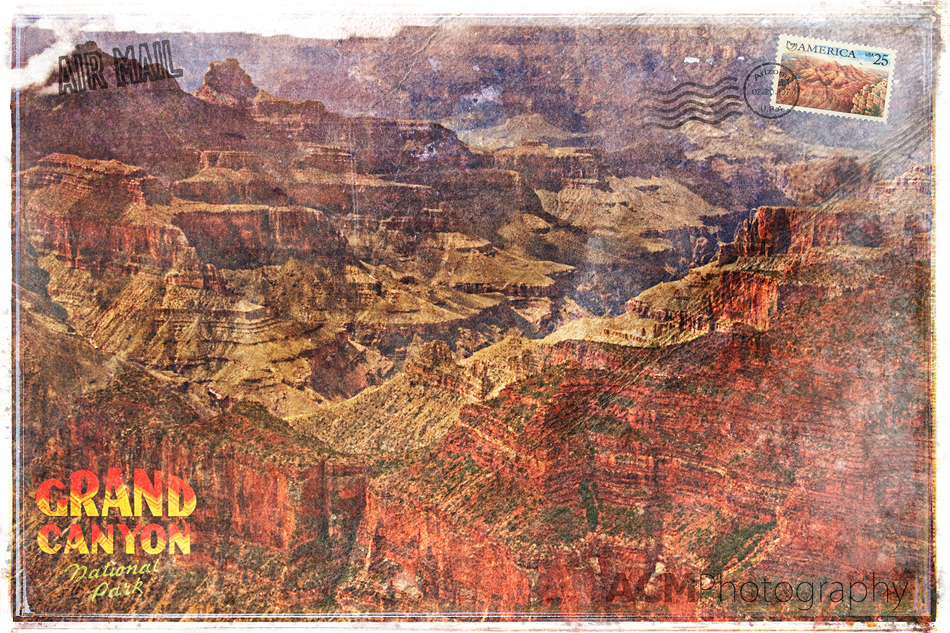 I'm back at my computer after a fantastic month in North America. This summer we traveled from coast to coast. One of the highlights of the vacation, for me, was a stop at the Grand Canyon. Although there is photographic evidence that I visited the Grand Canyon as a small child, I don't really remember it so it was like seeing it for the first time.
I know it's a cliché to say words and photos don't do it justice, but unfortunately it's true. My breath was taken away. I've tried to pay tribute to the beauty of the Grand Canyon with this Forgotten Postcard. I hope you enjoy it.
If you like this image, check out the rest of my Forgotten Postcards Series