Mont Saint Michel, France – Forgotten Postcard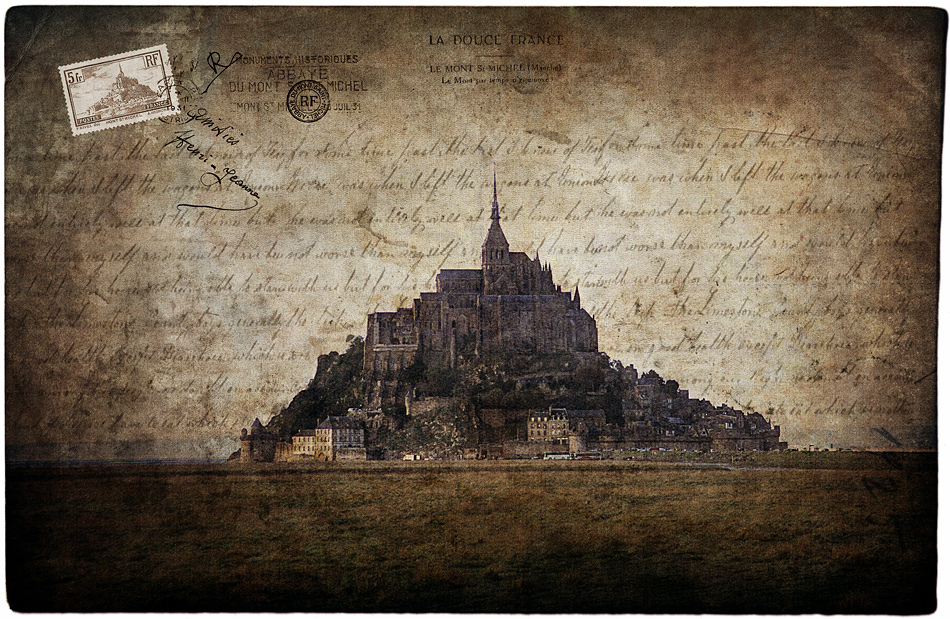 If you've ever visited Mont Saint Michel, you know the view of this imposing island fortress on a misty morning is unlike any other. Although these days, Mont Saint Michel spends most of its time as a tourist hotspot, I wanted this image to hearken back to the island's darker and quieter times. I hope you like the effect.
If you like this image, check out the rest of my Forgotten Postcards Series.