Château de Chenonceau, France – Forgotten Postcard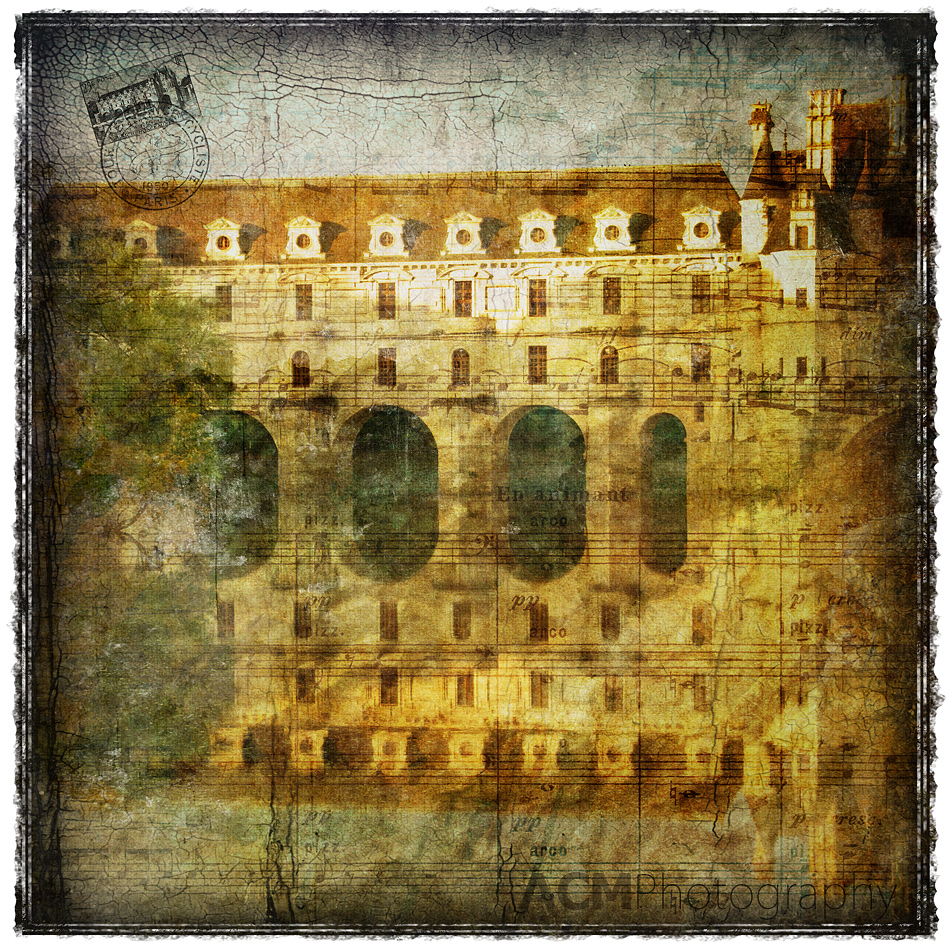 The Château de Chenonceau in the Loire Valley of France is a popular travel destination. This iconic castle sits partly over the Cher River. On still mornings you can see the Château reflected in the river below.
For me, Chenonceau had a fairytale feeling that I tried to recreate with this Forgotten Postcard. The square format, which I'm really enjoying working in lately, helped accentuate the strong graphic nature of the reflection.
If you like this image, check out the rest of my Forgotten Postcards Series and be sure to enter the contest to win your own Forgotten Postcard.