Basilica of Koekelberg, Brussels, Belgium – Forgotten Postcard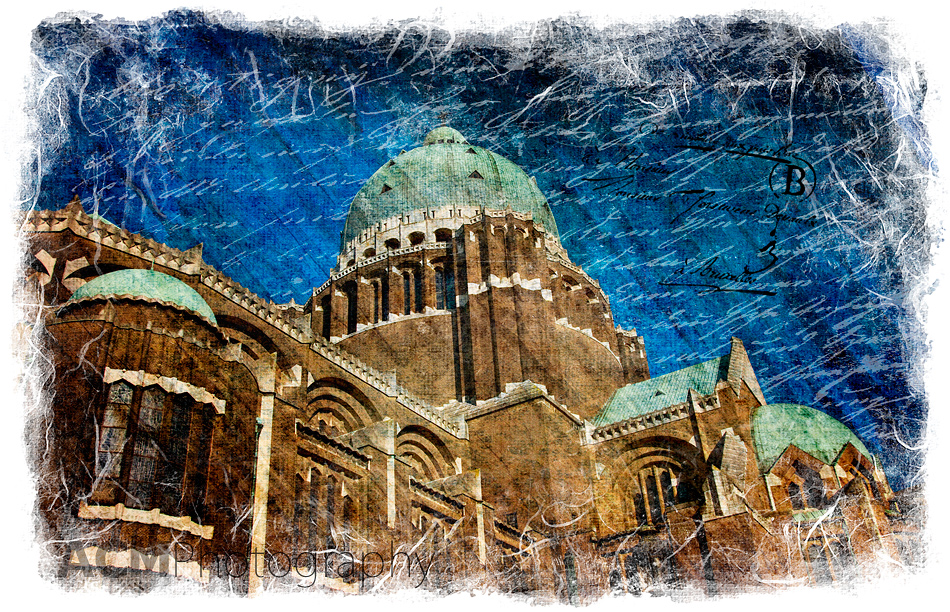 The National Basilica of Koekelberg or Basilica of the Sacred Heart (French: Basilique Nationale du Sacré-Cœur, Dutch: Nationale Basiliek van het Heilig-Hart ) is a Roman Catholic church in Brussels, Belgium. The art-deco church is the 6th largest Roman Catholic church in the world.
I love the simplicity of the interior lines of this building. There are also spectacular views of the city from the roof-top dome.
If you like this image, check out the rest of my Forgotten Postcards Series.