Photographing Luzzus in Malta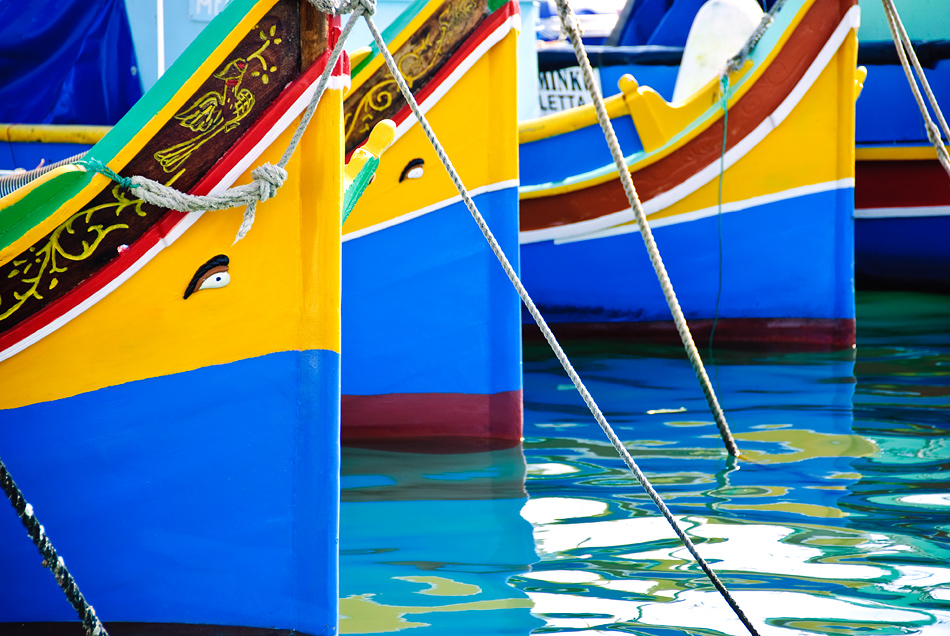 I had a great time photographing the traditional fishing boats, called luzzus, in Malta. I took most of these photos in the fishing village of Marsaxlokk, although I spotted luzzus around the island.
The bright colours of the boats contrasted nicely with the bleached golden sandstone that makes up most of the architecture of the island.
I happened to be in Marsaxlokk at mid-day and had to make the best of poor lighting conditions. (The downside of making photos when on family holiday is sometimes you just have to shoot it when you see it.) To offset the bright sun and harsh shadows, I focused on the details of the boats and the patterns made by the colourful paint jobs.
I hope I am able to return to Malta soon and spend more time photographing these beautiful boats. Do you have any tips for great photographic sites in Malta? I'd love to hear about them in the comments.