Garden Photography Tips for Avoiding Crowds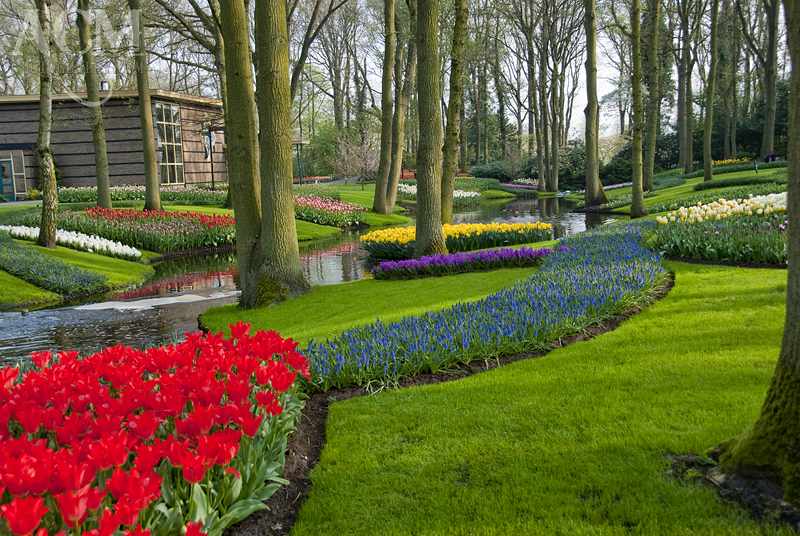 I've just returned from four days of photographing gardens and I'm currently editing hundreds of flower and garden images. This has made me think of some of the issues that arise in garden photography.
Photographing a public garden always has challenges. For me, the biggest challenge is usually the crowds of other photographers and visitors who are there to enjoy the gardens.  While having a few people in some of your garden images can be helpful for scale or context, large crowds of brightly coloured tourists can detract from the natural beauty and colour of the flowers and plants.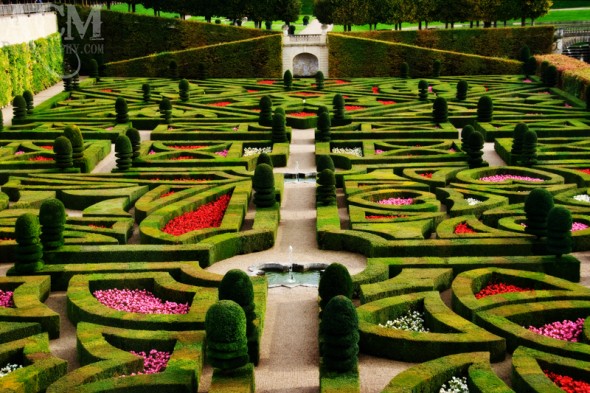 To save myself hours of retouching in Photoshop, there are a few things that I do to avoid the crowds.
Get there early. As photographers we should be shooting early for the best light anyway and, luckily for us, the crowds don't tend to arrive as soon as the gate opens. I try to make it a point to be one of the first people in the garden. Yes, there are usually a few other early birds there as well, but I can usually work around them for the first hour or so, before it gets really busy.
Visit through the week. I try to avoid shooting in the very popular public spaces on weekends whenever I can. Sundays tend to be the busiest day, so that's when I try to shoot the more remote gardens.  Tour buses will still find their way to public gardens during the week but you will manage to avoid most of the day-trippers.
Plan where you want your landscape shots to be and get those first. When I'm photographing gardens, I want a good mix of subjects – close macro shots of individual flowers; medium shots of flower beds and different colour combinations; and wide shots that take in large landscapes full of flowers. To avoid having loads of people taking the focus away from the flowers in my images, I go directly to the landscapes I want to shoot first. The bigger public gardens often have websites with maps or photos on-line so I can plan before I even get there.
Don't go with the flow. Let's face it. We humans are like sheep and when we enter a public space we tend to follow the leader.  We start at the beginning and wander to the end. But guess what… everyone else is going the same way. I head in the opposite direction or start at the end rather than the beginning so there are fewer people around to compete for space in my photographs.
Be prepared before you leave the parking lot. Instead of wasting time in the garden getting my gear ready, I try to sort everything out in the parking lot before the gates open. I check my battery, make sure my memory card is formatted, stuff a few extra cards in my pocket, have my lenses handy and my tripod mount attached. When the gates open I am ready to shoot.
Use the landscape to your advantage. Sometimes, particularly if they are in the distance, I can make a person 'disappear.' If I notice someone standing in my shot, I can move my position slightly and hide them behind a tree, a rock or some other feature of the landscape. Presto – people free landscape.
Hire a Bodyguard. I am very fortunate to have a bodyguard and Sherpa all in one, or at least a very patient husband. When I'm in a location that people are walking through, my husband acts as my eyes and politely blocks people from the shot. I work quickly and thank them for waiting patiently for a moment. If they walk through anyway, he breaks their kneecaps. Just kidding.
Be Patient. I'll admit this is the hardest one for me. When a bus load of tourists trails through the middle of my perfect landscape and tramps all over the lawn, right beside the "Please don't walk on the grass" sign, I am usually not thinking happy thoughts.  The thing about tour groups though is that they have a very limited time to see the gardens and get back on the bus. If I stop and take a few breaths, they usually pass through.
There's always Photoshop. Of course I want to get the image right in the camera as often as possible. But sometimes you just can't avoid having people in your images that you don't want there. Photoshop can save a multitude of sins. I use the healing and clone tools to take out the occasional person who walks through my path. I also merge multiple images of the same scene together to take out the bits I don't want.
Obviously these tips are not limited to garden photography and can apply to shooting in other public spaces as well. If you have any tips on avoiding the crowds in gardens or other public spaces, I'd love to hear them.