Pont-du-Gard, France – Forgotten Postcard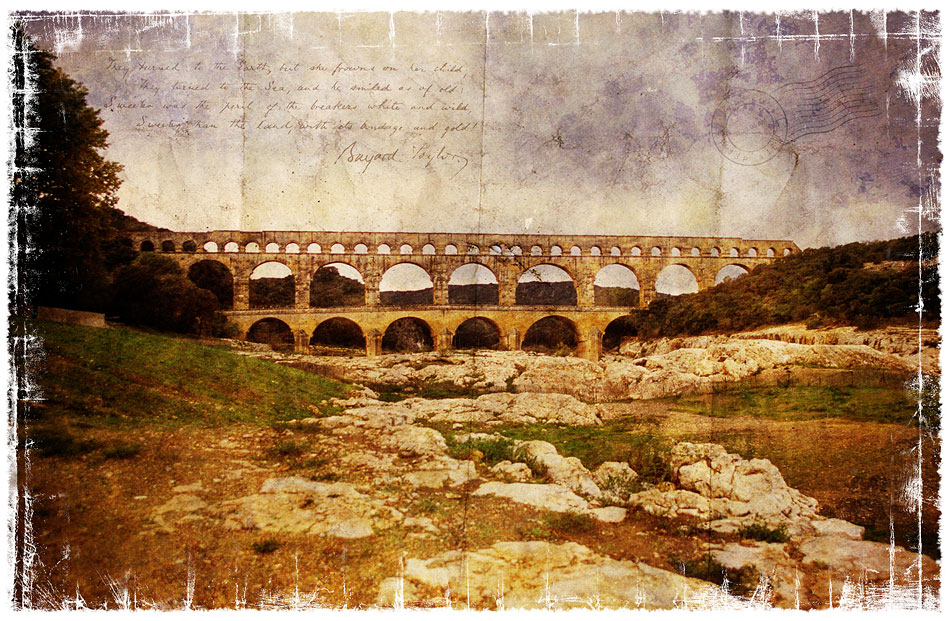 I needed to do something a little more creative today after days of editing my California images, so I decided to take another crack at the Forgotten Postcards series.
This image was taken at the Pont du Gard aqueduct in Southern France. I've been to this location 3 times now, and it never ceases to amaze me how people constructed this enormous structure by hand. The best guest is that it was constructed in 19 BC. Wow.
I hope you enjoy my tribute to this magnificent structure.
If you like this image please pay a visit to my Forgotten Postcards Gallery for all of the works in this series.