Venice, Italy 3 – Forgotten Postcard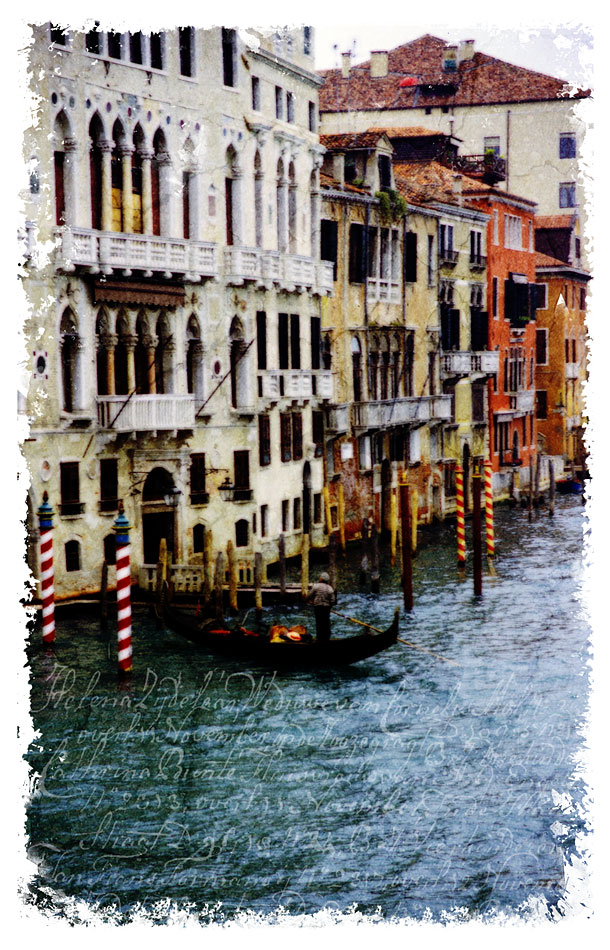 This final Forgotten Postcard from Venice, Italy shows the typical gondolas in the Grand Canal. One again I used Photoshop to alter the image to age and distress it.
If you like this image please pay a visit to my Forgotten Postcards Gallery for all of the works in this series.