Kinderdijk, The Netherlands – Forgotten Postcard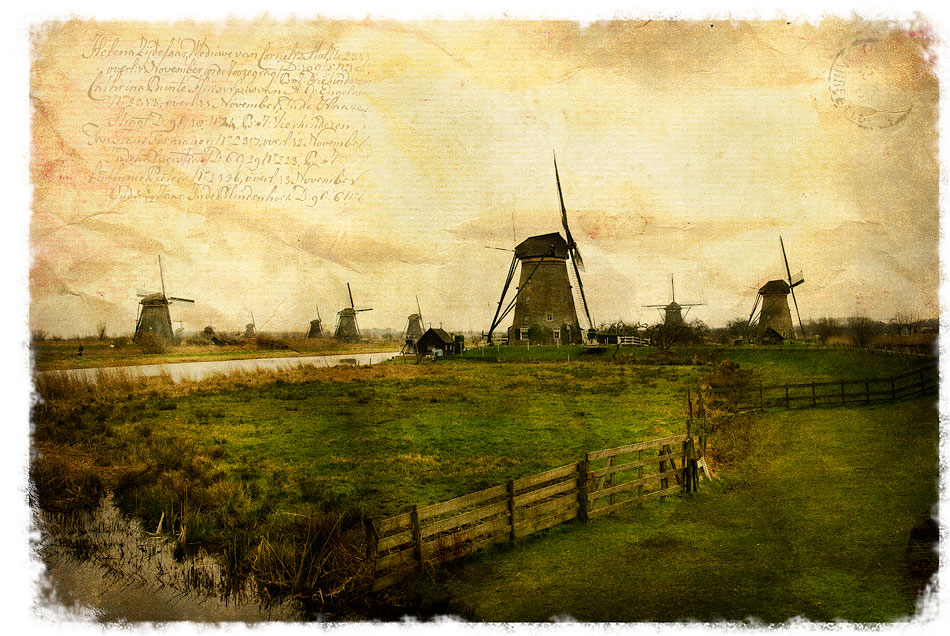 This image was taken back in February, on a grey day, at Kinderdijk in the Netherlands. The windmills of Kinderdijk are one of the best known Dutch tourist sites. They were placed on the list of UNESCO list of World Heritage Sites in 1997.
If you like this image please pay a visit to my Forgotten Postcards Gallery for all of the works in this series.