Red Rock Canyon, Las Vegas, Nevada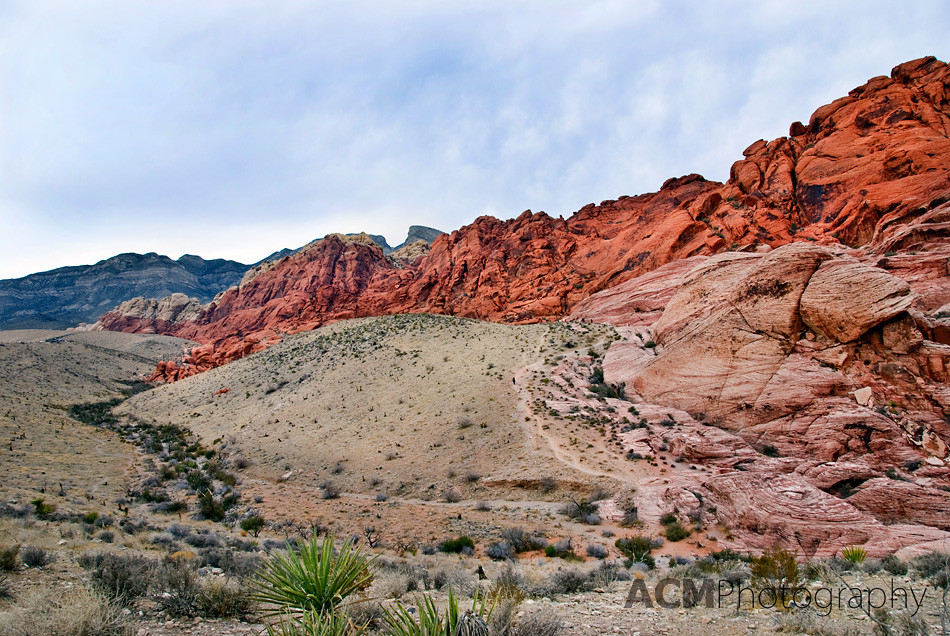 Earlier this month I was fortunate to have the opportunity to visit Red Rock Canyon on the outskirts of Las Vegas, Nevada in the American South-west. Although I was there at mid-day, and the harsh light made photography difficult, I was very happy with the results of several images.
The red rocks are an incredible natural formation, with a staggering array of colours from bright orange to deep red. The size of the rocks is difficult to imagine until you notice some of the tiny human figures in the photos.