Venice, Italy 2 – Forgotten Postcard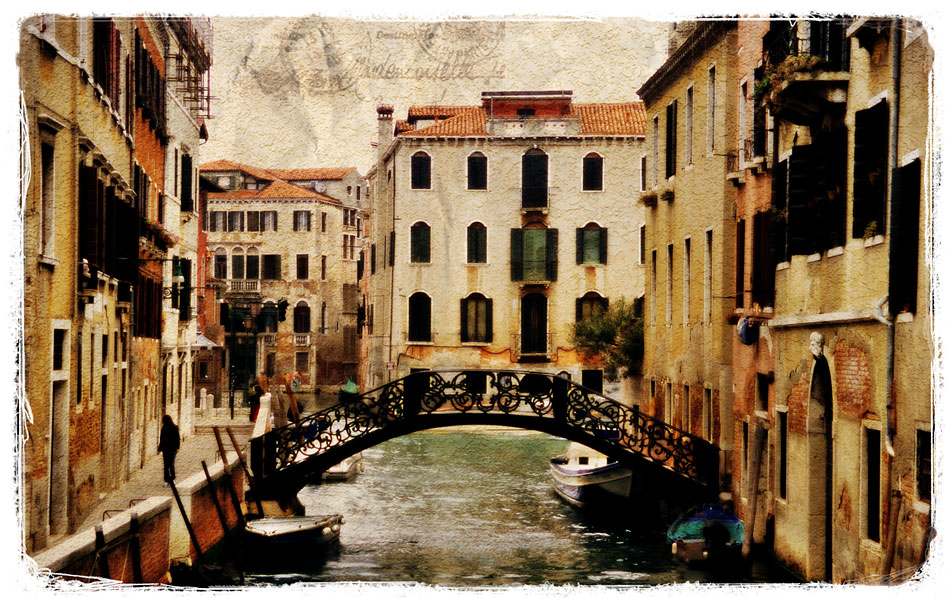 I'm up to my old tricks again! I'm now truly hooked on the Forgotten Postcard concept. I went digging through my old photos today to find some that I wasn't altogether happy with to see what could be done.
Venice is one of those timeless, European cities. I haven't had the best of luck photographing it as both times I've been there the weather has been horrid. This particular shot was pretty drab and boring. Hopefully it's a bit more interesting now!
If you like this image please pay a visit to my Forgotten Postcards Gallery for all of the works in this series.