Manneken Pis, Brussels – Forgotten Postcard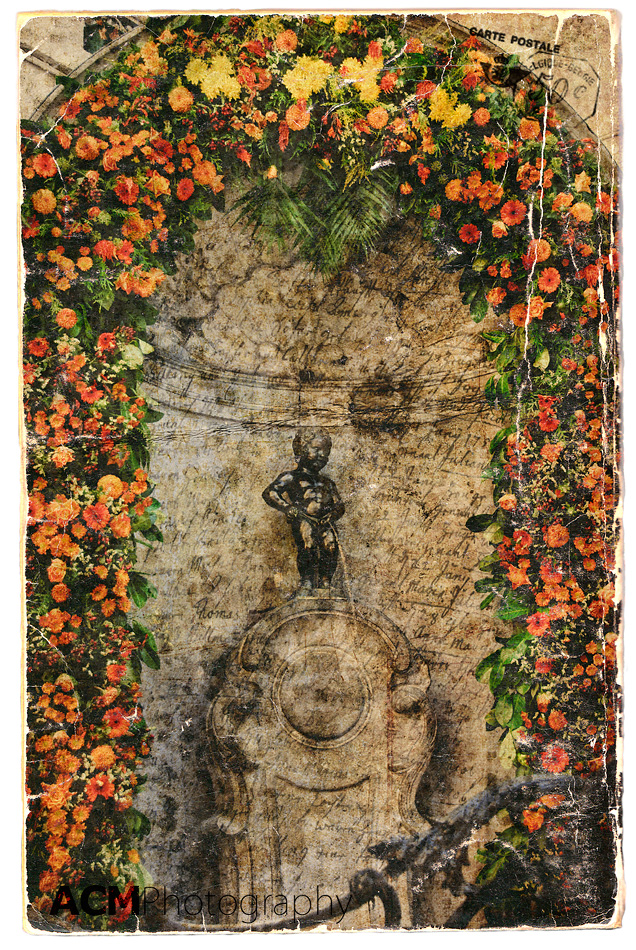 Manneken Pis, that little statue of a peeing boy, is an odd but iconic symbol of Brussels, Belgium. Tucked in a corner near Grand Place, Manneken Pis is often surrounded by flocks of tourits who come to see his many costumes. When I took this photo, he wasn't sporting any special clothes, but he was adorned with colourful flowers.
If you like this image, check out the rest of my Forgotten Postcards Series.