Forgotten Postcard Diptych – Sainte Catherine Church – Brussels, Belgium
Recently, I was hired to create a custom Forgotten Postcard for an expat who was leaving Brussels. The Sainte Catherine/Sint Katelijne Square and church had significant meaning to the family and they wanted to memorialize it in a work of art. This is the final piece: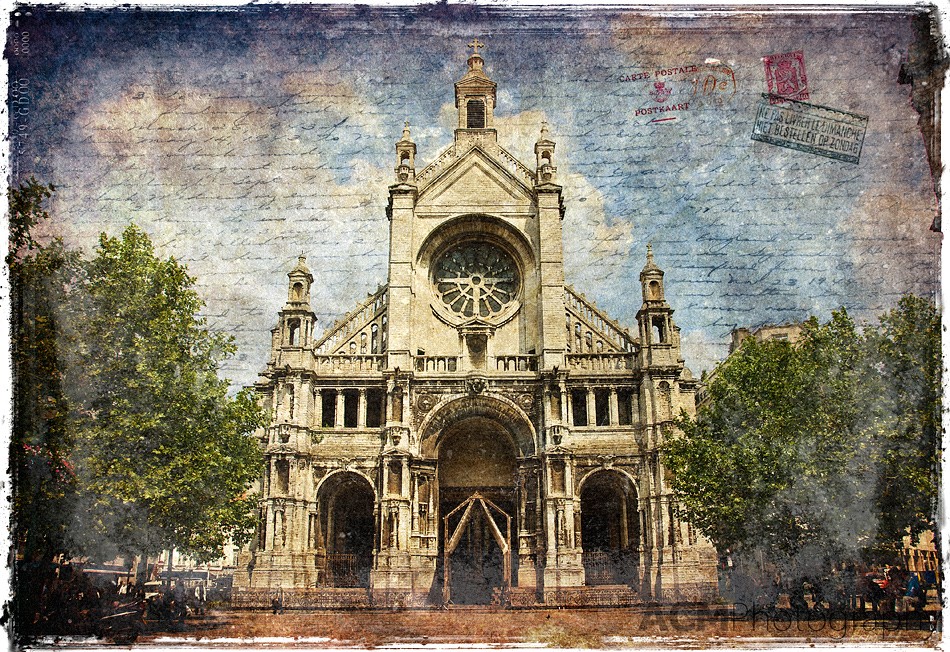 While photographing the church for the Forgotten Postcard, I took photos of several different angles. One photo included more of the surrounding square. The family ended up liking both the photo of the church on its own and one of the cityscapes. In the end, they decided to commission both as Forgotten Postcards, making my first diptych. Here is the second photo: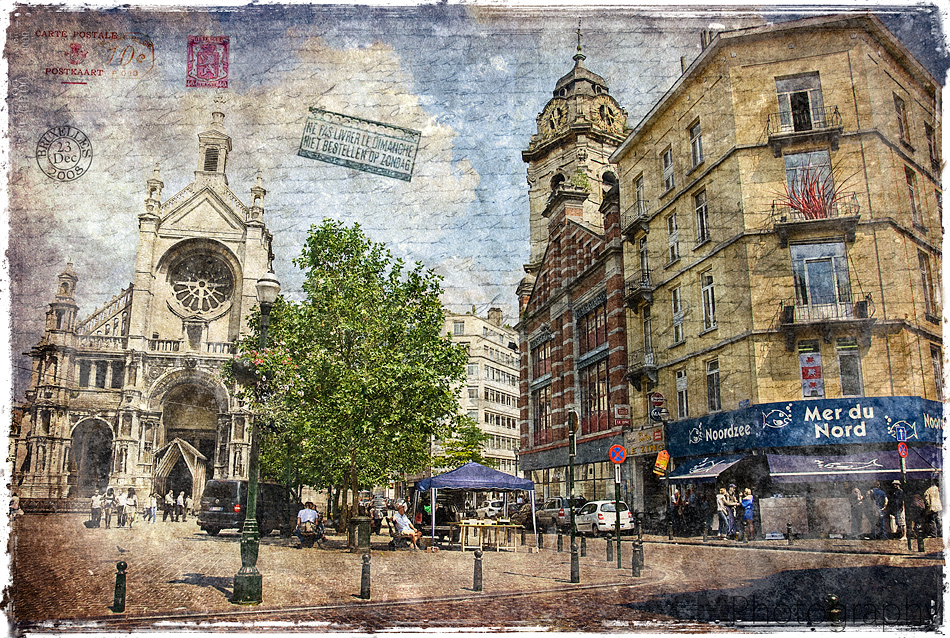 These Two Forgotten Postcards will be on display (and available for purchase) at the Brussels Accessible Art Fair this November, along with more of the Forgotten Postcards Series.