You are here: Home » Digital Art » Venice, Italy 1 – Forgotten Postcard
Venice, Italy 1 – Forgotten Postcard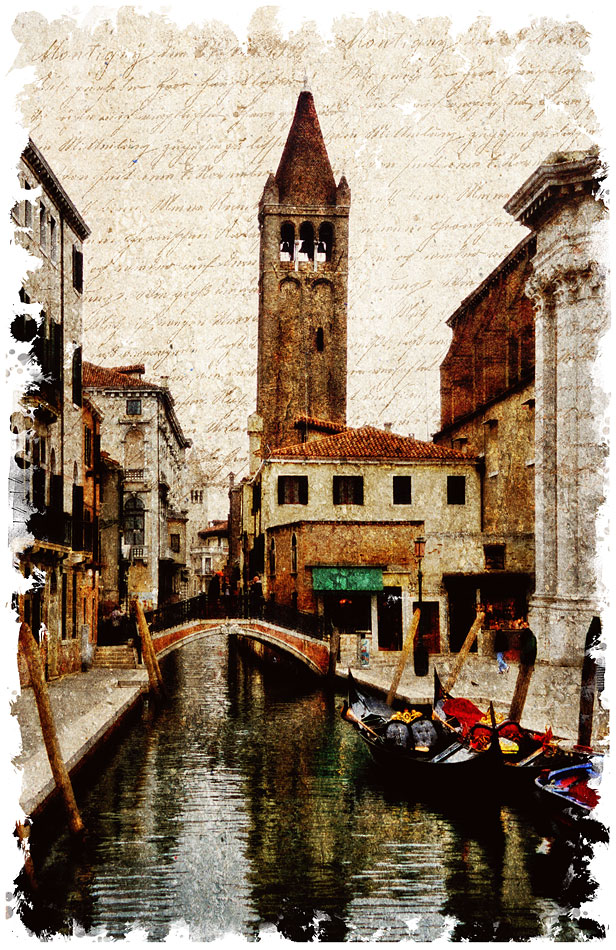 Venice really lends itself to the Forgotten Postcard concept. The timelessness of the city and its canals is what makes it special.
If you like this image please pay a visit to my Forgotten Postcards Gallery for all of the works in this series.
This entry was posted on Saturday, August 2nd, 2008 at 16:02 and is filed under Digital Art, Forgotten Postcards and tagged with architecture, art, digital, forgotten, italy, photoshop, postcard, Travel, venice. You can follow any responses to this entry through the RSS 2.0 feed.